Reliability in All Environments
We've been providing programmable logic controller electrical solutions to plants and facilities since 2000. Our engineers are industry experts at programming PLCs for facilities for better process efficiency. With high reliability in hard-working environments, you can be sure your operations will continue smoothly with custom PLC electrical solutions from Triton.
PLC Electrical Solutions for Complete Control and Integration
We'll custom program your PLCs to work exactly the way you need them to and integrate them into your controls system to ensure everything works properly. With command over all input and outputs from your systems and complete integration with your HMI and control system, you can monitor, control, and fine-tune your processes and operations for maximum output. 
Let us help you automate your operations and get consistent and cleanly coded PLCs that are maintainable, reusable, and readable for future developments.
We can program custom PLC electrical solutions for: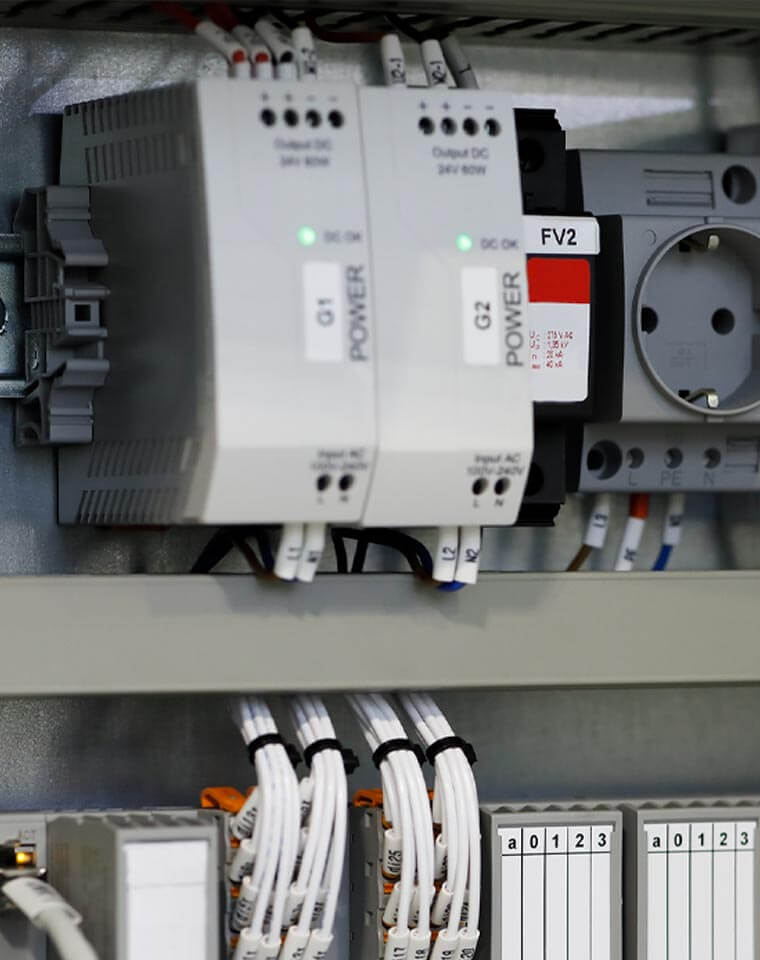 PLC Electrical Troubleshooting Solutions
With years of experience, our highly-trained engineers are also able to offer PLC troubleshooting services. No matter if there is a small glitch or complete breakdown of the system, we are able to troubleshoot and provide support and solutions for your PLC hardware/software issues. Give us a call and let us help you get your systems working again at maximum efficiency.
We Design in Many PLC Platforms






Call Triton for PLC Electrical Solutions
Talk to the industry experts and Triton and get the reliable PLC solution you need to ensure your operations are automated for maximum output.